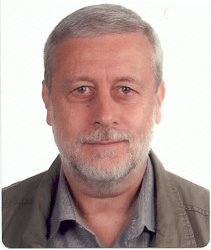 During the Diagnostics for Animals last Board, Jean-Luc Troch was elected President of the Federation.
Belen Barreiro (Ingenasa) and Stephen Hennart (Indical Bioscience) as Vice Chairs, Jean-Louis Hunault as Secretary General and François Mérit (Idexx) as Treasurer.
For Jean-Louis Hunault : "Serge Leterme was named Honorary President to recognize the quality of his commitment to serving our Industry. We are very grateful to him for his action. Jean-Luc Troch, from his experience, will be a president who will bring a lot to our Federation".
For Jean-Luc Troch: "Thanks for the work done by Stephen Hennart and the team during Serge's interim.  We will continue to serve our federation and will represent the manufacturers to many events. Our expertise in the diseases and the diagnostics will be key points concerning harmonized registration, promotion initiatives and collaboration in the global Animal Health Diagnostics market."
Please find enclosed the new composition of the Board.